You're blessed when you've worked up a good appetite for God. He's food and drink in the best meal you'll ever eat. Matthew 5:6 The Message
In a world full of everything, with an agenda of more, I have realized my starvation.  I buy, consume, have and the outside of the cup looks beautiful and enticing, but if anyone were to gaze within…and Someone has…they would see the dark, dirty, empty place.  So began my challenge to let go, to stop grabbing, to saying "no" to the "i want", to allowing myself to feel hunger.  I had forgotten what is was to hunger.  I have at my fingertips ample supply to feed my gluttony so that I never have to have the uncomfortable pangs of needing.  So, when Lent came this year I purposed to find a way to feel my desire for Him.  Once a week I stay my hand from "bread" and seek "the Bread of Life".
The first week was inspiring.  I came to the end of the day with a greater understanding of how we so quickly turn to be filled as soon as we sense hunger – and it's not to Him that we turn.  I have had discontent in my life.  I have turned to others, things, food – yes, dreaming, books, and regretfully the MasterCard over the Master.  I have sought the instant gratification only to realize it is followed by instant dissatisfaction.
The second week brought me excitement, to a mountain of joy and rejoicing and tenderness.  Allowing myself to "feel" again; to engage in every pang and growl that hunger enables.  I realized how I had become numb, calloused, "used to" this life-this world.  I had forgotten myself.  So, though the "feeling" was from a lack it was feeling nonetheless.  Ahh, the gift of feeling…I wonder if the leprous man found the same intrigue – the same joy when Jesus touched him.  To think, His first sensation was Jesus.  His hunger was realized and his first "meal" came from the One in Whom there is fullness!  Oh, that my first filling when I start sensing lack would be Him!  Truly the Great Feast!
Week three found me truly hungry!  We had company!  So, husband asks if I am going to eat too, and I turn and mouth "fasting"…he nods…and I repeat over the next few hours, "fasting…fasting…fasting…"  It was a chant to overcome "hungry…hungry…hungry!"  It was a physical state that led me into understanding my spiritual reality.  God gave me eyes to see.  I needed to deny myself so He could reveal Himself.  I needed to lack, so He could provide the gain.  I needed to take away, so He could give.  I needed to know emptiness, bareness, so I could know His fullness, His touch.  I needed hunger.  It is an experience that has left its mark in me.  Now, I hunger for hunger!  Before I sit to eat a meal I wait to feel the longing in my stomach, so I can acknowledge the longing in my life. (As I sit here now, before breakfast, I feel it again…I smile, I delight, and I linger…I hunger!)
As I walk through the days toward the Cross, I do so by letting go of all that hinders, by fully feeling everything – be it joy or pain, and by living hungry.  For doesn't one who denies food long enough die?  Could it be that the more I deny myself the food of the world, of consumerism, of self that I could really learn to "die to self"?  Would I finally know how to "count it all as loss" and would it really finally be to me as it was to Paul…"to live is Christ, and to die is gain"?
Hungry, I come to You…You satisfy!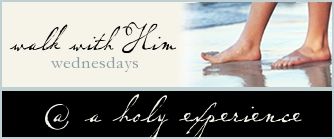 ________________________________________________________________
"The She Speaks Conference is about women connecting the hearts of women to the heart of our Father God and that your heart is to serve Him and His daughters, as He leads."  I can't tell you what this did to my heart…well, I can…it went straight to my throat!  For various reasons this conference appeals to me; too much to list now…another time.  One of the greatest pulls, ofcourse, is that it is in North Carolina!  Home!  Though I love, love, love our home in the mountains, I will forever have roots in the South!  I hope you will visit this post/site and then this one so you can learn about this great opportunity to "share a passion to step out
with the messages God has placed on our hearts…to connect women and bring them closer to the Heart of God?"